2015 Freightliner Cascadia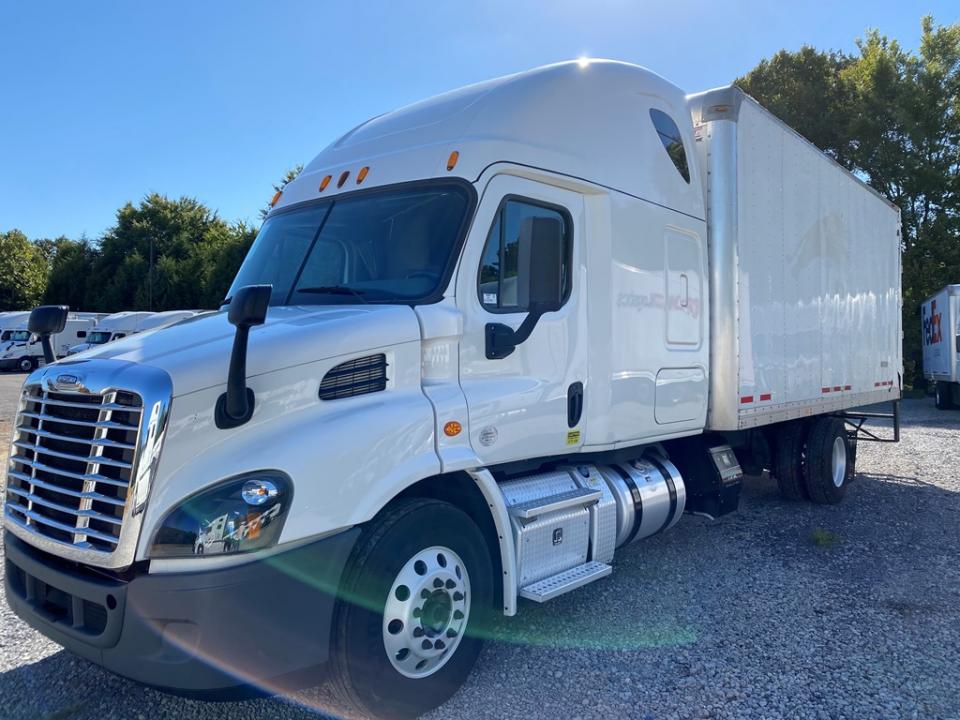 Vehicle Information
| | |
| --- | --- |
| Stock #: | 33508a |
| Serial #: | 3ALAGGDV0FSGK2356 |
| Year: | 2015 |
| Make: | Freightliner |
| Model: | Cascadia |
| Trim: | ... |
| Condition: | Used |
| Category: | Heavy Duty |
| Subcategory: | Delivery |
| Mileage: | 515,615 miles |
| Price: | $30,000.00 |
Dealer Information
Expediter Truck Sales
5959 Pepper Chase Dr
Southhaven, MS 38671
Email This Dealer
Email This Dealer
Chassis Details
| | |
| --- | --- |
| Front axle capacity: | 12000 |
| Rear axle capacity: | 21000 |
| Rear end ratio: | 3.21 |
| Body type: | ... |
| Frame: | ... |
| Length: | ... |
| Height: | 13' 6" |
| Suspension: | Air Ride |
| Axles: | 2 |
| | |
| --- | --- |
| Exterior color: | White |
| Interior color: | ... |
| Sleeper: | 72" Raised Roof |
| Doors: | ... |
| Fifthwheel: | No |
| Front wheels: | Aluminum |
| Rear wheels: | Aluminum |
| Wheelbase: | 274 |
| Tire size: | 22.5 LP |
Engine Details
| | |
| --- | --- |
| Engine make: | Detroit |
| Engine model: | DD13 |
| Engine brake: | Yes |
| Drive train: | ... |
| Transmission: | Automatic |
| Transmission make: | Eaton Fuller Ultrashift |
| | |
| --- | --- |
| Fuel type: | Diesel |
| Top speed: | ... |
| Horsepower: | 410 |
| Torque: | ... |
| Towing capacity: | ... |
Description
TRUCK FOR SALE AS-IS - DAMAGED CARGO BOX
NO CHECK ENGINE LIGHTS - APU IS OPERATIONAL

SEE PICS FOR DAMAGED AREAS

Expediter Truck with 22' Dry Freight Cargo Box on Freightliner Cascadia Class 8 Tractor! 72" factory sleeper with double bunks. Eaton Fuller Ultrashift 10 speed Automated Transmission with PW, PL, Tilt, Cruise.
Features
APU!!!
Refrigerator
Inverter
Double Bunk
Great Fuel Mileage